Home from Home
Our aim is to make everyone's stay at The Grange as happy, relaxed and enjoyable as possible. We do this by providing a varied programme of activities that everyone can participate in. Where possible, we involve the local community, relatives and other organisations to ensure residents at The Grange feel socially motivated, active and engaged.
Stay Active, Stay Healthy
Our fantastic activity coordinators manage an active social calendar so there is always something to look forward to. There are lots of activities within The Grange but there are also regular trips out to the shops, the theatre, the cinema, restaurants and the village hall for coffee. Particularly popular is the regular afternoon of pottery where residents make decorations, gifts, pots, or whatever takes their fancy!
Feel Good, Feel Happy
Maintaining the emotional well being of our residents is just as important as their physical health. We have a range of 'feel good' services such as our own hairdresser who provides hairdressing once a week; and the wonderful Linda who provides fabulous hand massages which are great for circulation and mobility. We can also provide dental, optical and chiropody services when required. For the literary minded, we provide library services and have a vibrant book club who meet every week in the day room.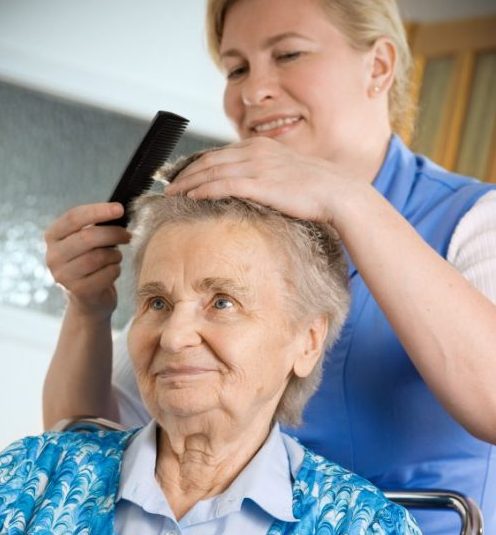 Feel Good, Feel Healthy
Maintaining our personal appearance is important at any age. Our residents enjoy visiting our own hairdresser who provides hairdressing once a week.
Getting Out and About
As much as possible, we arrange trips out to the local cinema, shops, cafe as well as trips further afield.

Healthy Activities
There is always something to look forward to even if you don't want to leave The Grange. You can enjoy socialising with other residents, play cards or board games, join in a quiz, participate in movement to music and much more.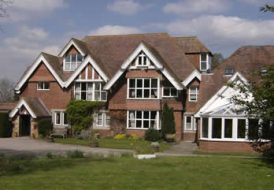 Gardens
We are extremely fortunate to be surrounded by two acres of beautiful, landscaped gardens with farmland and fantastic views of the Hampshire countryside beyond. Residents can enjoy walking or sitting in the peaceful gardens whenever they wish.